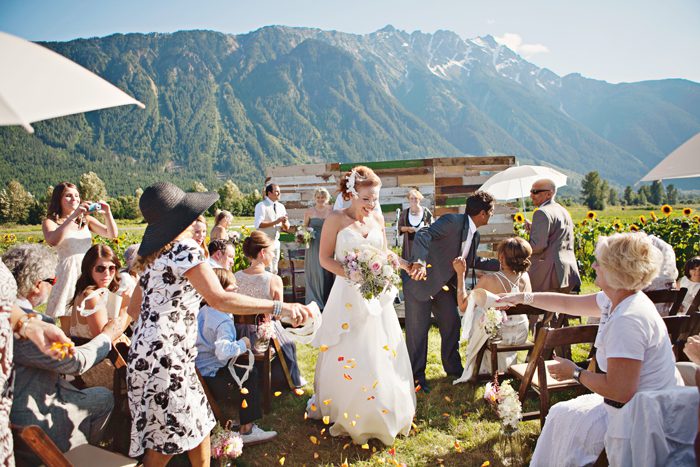 there is so much that could be said about this wedding day… the best of which must be reserved for the people involved.
i can't begin to describe how excited i was that i was going to see all of these amazing details that were put together by a group of super talented women from Love of Fair Events (coordinator/ planner) and Trove (decor). i witnessed firsthand how hard these ladies worked to make this event one of the most memorable to date. the location. the details. the light. the mood. the guests. all of it thrilled me.
as much as the details of the decor and the amazing mountain location were giving me goosebumps (i have always loved the pemberton/ mt. currie valley), it was the sweetness of everyone attending this wedding that left me inspired. these families show such a great ability for compassion, understanding, and care for one another that i left that day quite moved by everything i saw, heard, felt.
sarah and raheel, you are bright, bright stars that can shine through anything… thank you so much for letting me be there for this.
Dress Designer:  Manuel Mandoza
Suit Designer:  Paul Smith
Wedding Coordinator:  Love of Fair Events
Decor:  Trove
Flowers:  Rembrandt Floral, Whistler BC
Location:  North Arm Farm, Pemberton BC
Food/ Drink:  Western Promises, Pemberton BC